---
Beautiful Cherry Locking Card Box
Handcrafted by Michael Baker of The Magic Company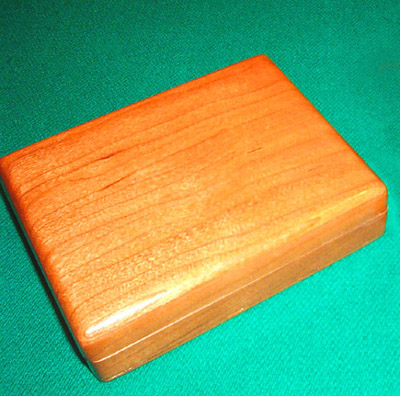 This is a beautiful Cherry executive-style Locking Card Box, handcrafted by Michael Baker of The Magic Company. The classic locking style card box made in the high quality that will tell everyone that you are a magician who prefers the best!
There are many effects possible with this fine piece including appearances, vanishes, transformations, and restorations. This is a lovely piece, both functional and one you will proudly display among your finest collectibles.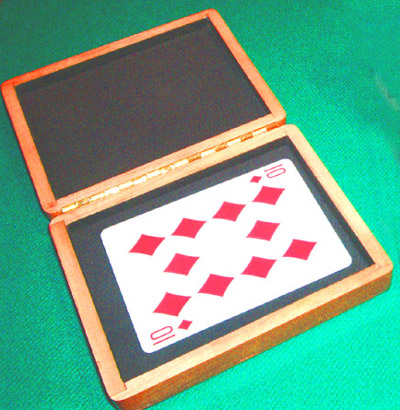 This piece is beautifully crafted in the old world tradition, using the best materials, and has a rich, lusterous high gloss finish for a true depth of color. The interior is finished in a finely-textured black velvet flocking. The magnetic locking mechanism is positive.
---
Please use your browser's back button to return.
---
Copyright © 2005 Michael Baker / The Magic Company. All rights reserved.