The Miniature Haunted House Construction Project
Based on The Great Leon's design
This project will be documented here through much of the construction process to show various stages of the construction. The information here will be added-to as often as is practical or necessary.
The first photo is the photo of the home that serves as the inspiration and the model for this project.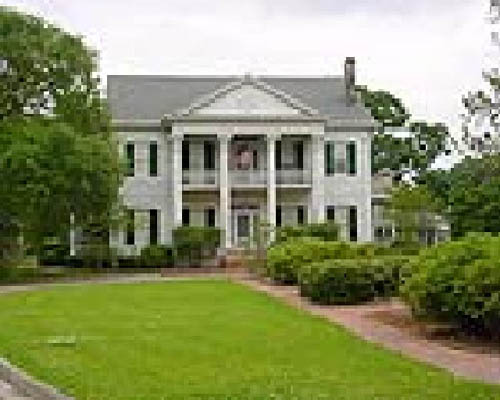 The first thing I did after acquiring the photo was to make a small-scale 3D mock up of the house. The proportions are not accurate.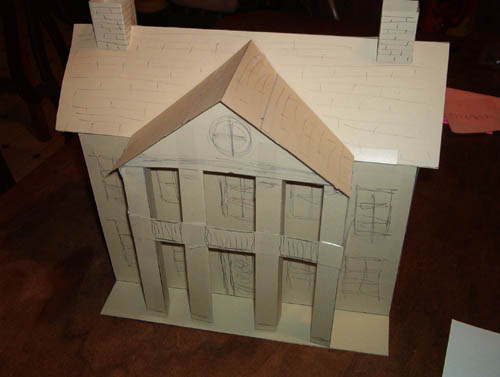 This is the unfinished front of the house. The gabled porch has not yet been built, and obviously, it is unpainted.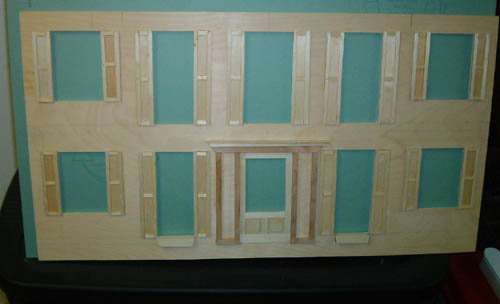 This shows detail of the front door.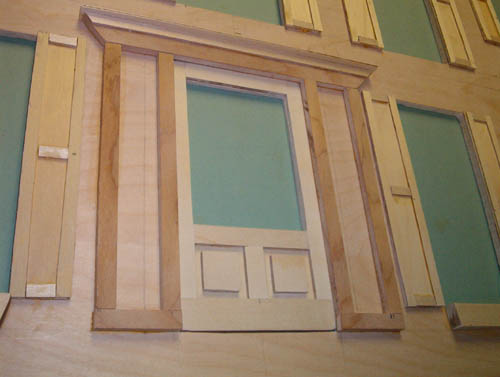 All major pieces have been primed and base-coated. Pieces shown, althought not all easily seen, are the 2 sides, the front arch, the base, the back, and the 2 roof sections. The 2 chimneys have been made, and primed, but not painted, and are not in the photo.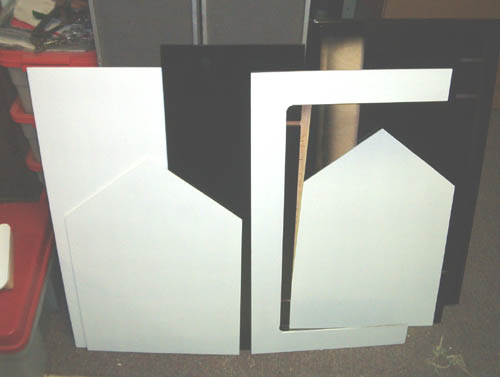 These are the painted chimneys. They are intended to be removable to allow access through the roof to the house interior.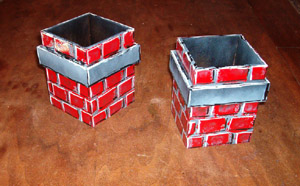 This spirit slate is made from aircraft birch ply to cut down on weight. The flap is sheet aluminum. The frame has been finished with orange shellac for an antique look.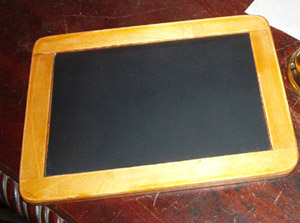 Spirit bell handle turned from a piece of Tabman's private stock walnut (no finish yet). Brass bell came from a thrift store... $0.49. Ha!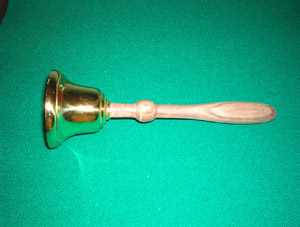 After much down time devoted to other projects, I have once again done some work on this.
Newly added... The house is basically constructed except for windows and door in the front wall. Some of them will be animated, so they will be added separately. The gable, chimneys and front wall, including porch and columns, come off, displaying a hollow interior. The white areas showing through the front windows are from the arch frame (seen in another photo), and will not be seen once the windows are in place.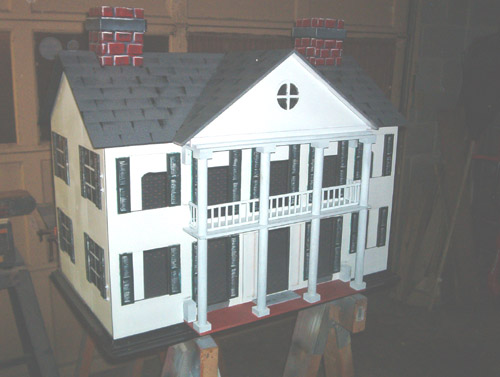 Close-up view of front balcony.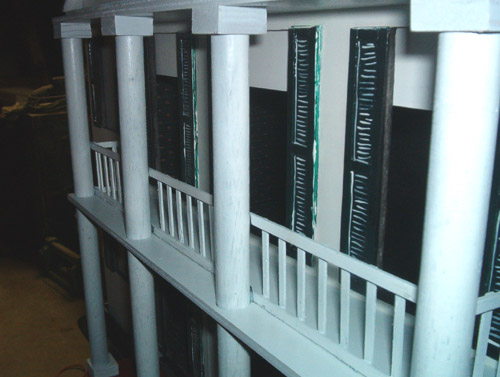 Removable pieces taken away showing interior and the patterned fabric lining.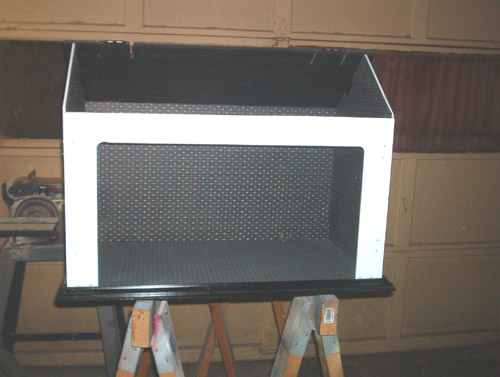 Next step is to continue working on the properties to be animated.
To be continued...
---
Copyright © 2005/2006 Michael Baker / The Magic Company. All rights reserved.