Oriental Twin Die Box
This is one of two identical sets made. The block is 4 inches. The boxes are independant of the tray. The tray has a built-in sliding mechanism to make the loud clunk when you tilt it. The tray has feet, but cannot be seen in the photographs.
The die can be made to appear or disappear at will, from either box. The die can be made to reappear inside a hat or another box, as with any Die Box routine.
The interiors of the boxes, the top of the tray, and the block shell are lined with black velour.
Front panels slide in aluminum tracks. Top lids fitted with solid brass continuous hinges. Brass knobs on lids.
Custom decals, lacquer finish, and gold accents make this a real beauty.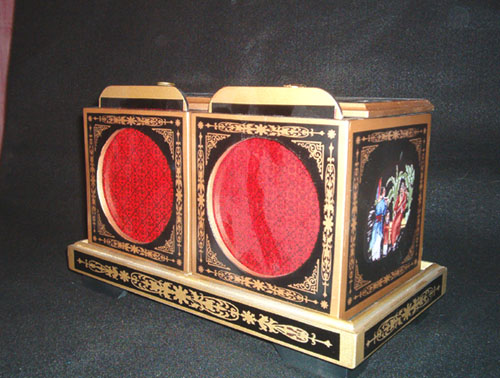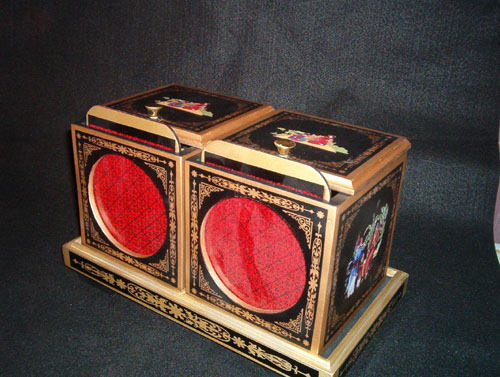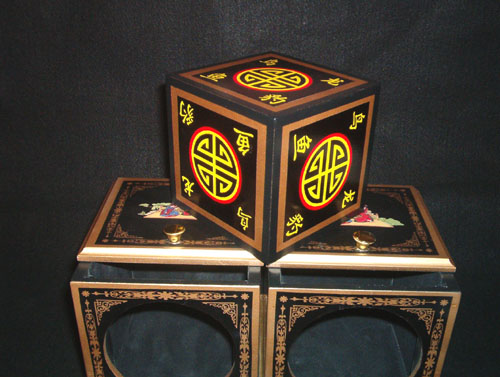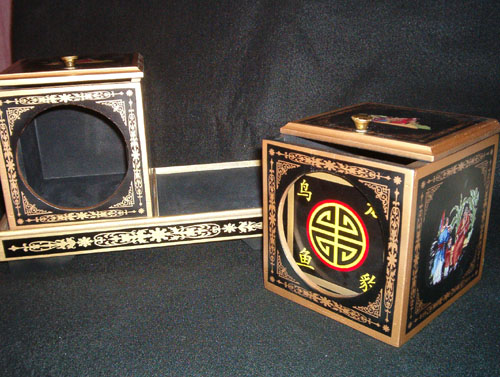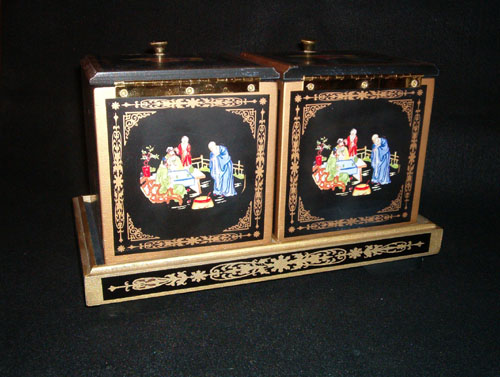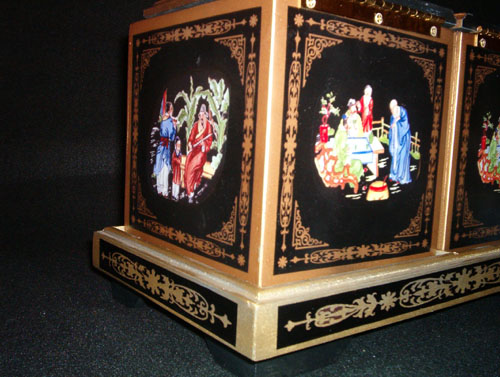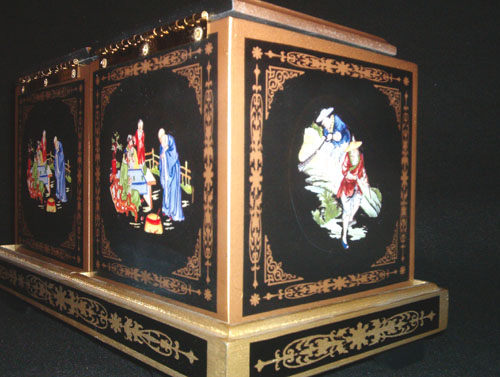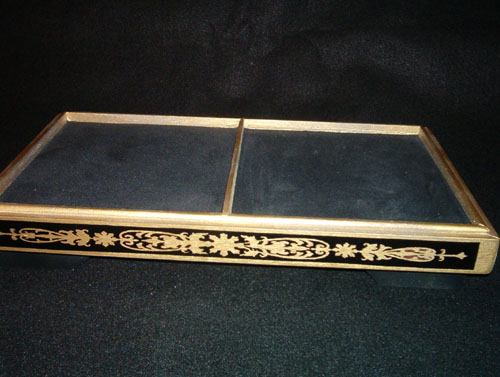 ---
Copyright © 2008 Michael Baker / The Magic Company. All rights reserved.